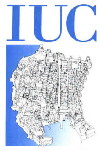 COURSE MATERIALS
REGISTRATION
ACCOMODATION
International Course

MIND AND BRAIN III

AUDITION, LANGUAGE, COMMUNICATION
C o u r s e D e s c r i p t i o n
The Mind and Brain III graduate course is dedicated to an interdisciplinary approach to the complex phenomena of audition, language, and communication. It will consist of teaching sessions (tutorials and research-based lectures) led by world-renowned experts, in combination with student presentations, all of which will be oral. The lecturers were encouraged to put a strong emphasis on methodological issues whenever applicable since a range of functional brain imaging methods has allowed a noninvasive assessment of the auditory and eloquent cortices in humans. The list of topics includes speech perception, temporal and spectral cues in complex sounds, effects of altered processing of auditory information on cognitive processes, spatio-temporal dynamics of word processing, understanding words and getting jokes, neurocognition of language, psycholinguistic methods, language development and developmental language deficits, dyslexia, verbal and non-verbal thinking, from magic speech to normative text, language in psychotherapy, auditory hallucinations. In addition, advanced functional brain imaging techniques such as magnetoencephalography (MEG), functional magnetic resonance imaging (fMRI), and transcranial magnetic stimulation (TMS) will be introduced and spatio-temporal localization methods discussed as well as the efforts toward an integrated multi-modality functional imaging.
The course will be open to 70 participants.
Early registration is recommended.
Abstract submission is encouraged but not required.