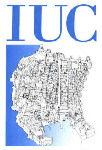 I n t e r n a t i o n a l C o u r s e

M I N D A N D B R A I N I I
C o u r s e d e s c r i p t i o n:
This course is directed towards graduate students and professionals in biophysics, medicine, psychiatry, psychology, biology, mathematical logic, computer sciences, philosophy who want to get an overall view of the problem (or rather problems) of brain, mind and their relation. Lectures will be presented in a way accessible also to colleagues from other disciplines. Some main topics include brain research, relation brain-mind, natural and artificial intelligence, psychological, logical and philosophical implications.
Important:
In order to facilitate interaction between participants, the number of participants will be limited to a small group not exceeding 30. Since admission will be on a first-come first-serve basis, early registration is recommended. Please contact H. Moritz or apply at the IUC web site.