SYMPOSIUM VENUE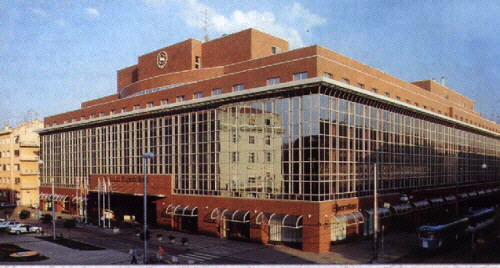 ---
SHERATON ZAGREB HOTEL
Kneza Borne 2, 10000 Zagreb, CROATIA
Tel. +385-1 / 455-3535
Fax: +385-1 / 455-3035
---
Luxury hotel opened in 1996, and located in the very centre of the city, only 9 miles from airport.

Hotel has 316 rooms comprising Butler Club, Business and Classic floors, including Presidential suite, 10 Executive suites, 19 Classic suites, and non smoking-rooms. There are several restaurants which offer both local and international cuisine, large banquet hall and several convention halls.

Business centre and 11 Conference rooms seating from 15 to 650 people provide all necessary equipment and services for business visitors.